Effective communication is essential to one's success in the highly competitive and globalized business environment of today. As a result of English's emergence as the lingua franca of international business, proficiency in Business English Effective Communication is now an absolute necessity for working professionals.
The ability to communicate effectively in English is essential for fostering productivity, teamwork, and overall professional growth. This includes everything from professional vocabulary to the writing of emails, business meetings, presentation skills, negotiation techniques, phone etiquette, networking, and writing business reports.
This article delves into the critical importance of having a strong command of the English language in the professional setting and investigates a variety of communication strategies that can propel a person's career to new heights.
The Significance of Effective Communication
The ability to communicate effectively is essential to the success of any organization. It is the vehicle by which decisions pertaining to business, the formation of partnerships, and the transmission of ideas take place. Effective communication is absolutely necessary in today's workplace, where individuals and teams can be located in a variety of locations, each with their own history and way of life. Because it is so widely spoken and understood all over the world, English has evolved into the language that is used for communication in the business world.
A competitive advantage can be gained by professionals who are able to communicate clearly and fluently in English. They are able to interact fluently with coworkers, customers, and partners who come from a variety of cultural and ethnic backgrounds, which improves cross-cultural understanding and reduces misunderstandings. It is not enough to simply be able to speak English fluently in the business world; one must also be able to employ the language in an effective manner in order to achieve one's goals.
Professional Vocabulary for Effective Communication
The development of a robust professional vocabulary is one of the initial steps in becoming proficient in Business English Effective Communication. Professionals are able to communicate difficult concepts in a clear and succinct manner thanks to the use of business jargon and industry-specific terms. It is important to use the appropriate vocabulary in order to not only demonstrate your expertise but also to build your credibility.
Individuals can expand their professional vocabulary by engaging in continuous learning activities such as reading publications related to their industry, going to conferences and webinars related to their field, and actively participating in conversations taking place within their field. Utilizing online language learning platforms as well as digital resources can be of additional assistance in the process of acquiring specialized vocabulary.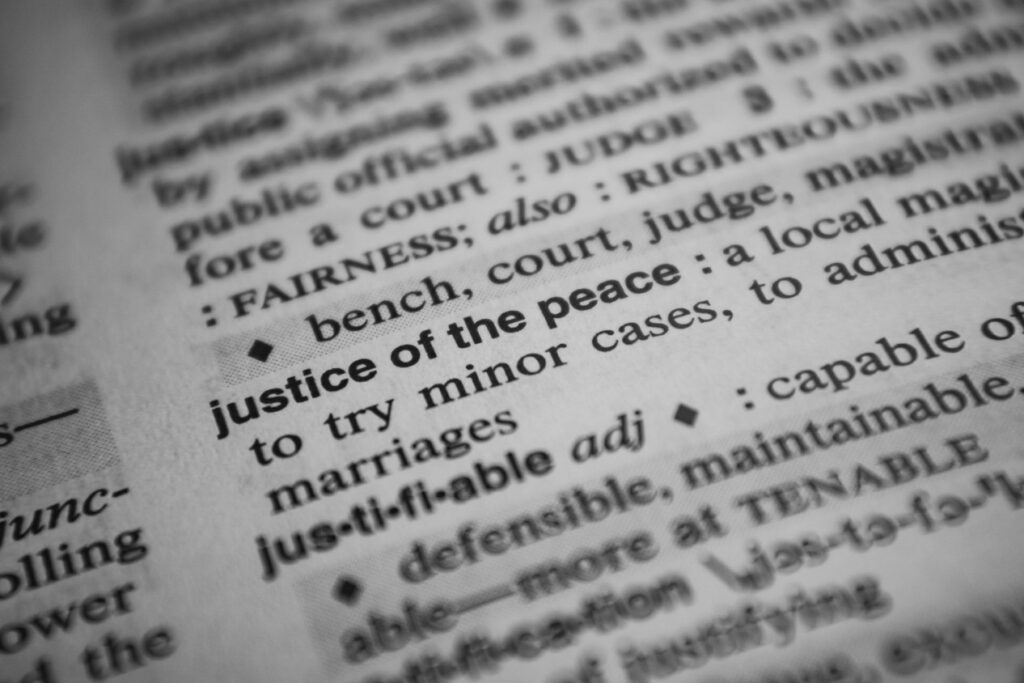 The Art of Email Writing
At this point in time, the most typical type of written Effective Communication used in the workplace is email. However, composing useful emails for business purposes is not as easy as it might first appear. Emails with poor construction can lead to misunderstandings and leave recipients with a negative impression of the sender.
Clarity, concision, and tone should be the primary focuses of professionals who wish to become proficient in email writing. It is easier for recipients to prioritize their messages when emails begin with a clear subject line that provides a summary of the body of the message. The most important information should not be buried in a sea of lengthy paragraphs; therefore, the body of the email should be kept brief and to the point.
In addition, it is essential to have a solid grasp of the intricacies involved in proper email protocol. Important aspects of email Effective Communication include correctly addressing recipients, using professional greetings and sign-offs, and proofreading for errors before clicking the send button.
Navigating Business Meetings with Finesse
The making of decisions, the generation of new ideas, and the resolution of existing issues are the primary focuses of business meetings. Participating in meetings can be nerve-wracking for people whose first language is not English. Nevertheless, individuals are able to make contributions that are meaningful and establish their presence if they employ the appropriate Effective Communication strategies.
During meetings, one of the most important skills to have is active listening. Professionals are able to respond carefully and make contributions that are meaningful to the conversation when they pay close attention to what is being said by others. Taking notes and summarizing the most important points can be helpful for retaining information and improving one's ability to participate.
Another essential quality is the ability to communicate with assurance. It is possible to increase one's self-assurance and level of fluency by participating in regular practice, be it in the form of mock meetings or language exchanges. In addition, demonstrating your professionalism and respect by using polite phrases to interject or ask for clarification shows respect for the other person.
Mastering Presentation Skills
It takes a combination of fluency in the language and confidence in one's own public speaking abilities to deliver presentations in English. Presentations are excellent opportunities to demonstrate expertise, to exert influence over decision-makers, and to engage audiences.
Professionals who want to master presentation skills should concentrate on constructing their content in a logical manner and adapting it to the requirements of the audience. The effectiveness of a presentation can be improved in multiple ways, including through the use of captivating visuals, narrative strategies, and the skillful integration of data.
Building one's self-assurance and lowering one's anxiety levels can be accomplished by repeatedly practicing presentation delivery, either in front of a mirror or in front of an audience that is encouraging. In addition, asking for feedback from coworkers or mentors can provide extremely helpful insights into areas that need to be improved.
Effective Negotiation Techniques
When it comes to concluding deals, settling disputes, or reaching agreements with various stakeholders, negotiation is an essential component of doing business. Language proficiency, emotional intelligence, and the ability to adapt are all necessary components of successful negotiation techniques.
Learning the art of persuasion through language is an important skill for professionals to acquire. When it comes to negotiating, one of the most important skills to have is an awareness of the power of words and the ability to employ those words to influence outcomes. Furthermore, finding solutions that are beneficial for both parties requires a level of empathy and comprehension of the viewpoints held by the other side.
During negotiations, one of the most important skills to demonstrate is active listening. When trying to tailor proposals and locate areas of common ground, it is helpful to pay attention to the needs and concerns of the other party. In the art of negotiation, one of the most valuable skills one can possess is the ability to remain flexible while adhering to one's fundamental values.
Mastering Phone Etiquette
In the world of business, phone calls continue to serve as an indispensable mode of Effective Communication. Not only is it important to have a clear pronunciation and vocabulary, but it is also important to project an image of professionalism and courtesy when using the phone.
Standard practices for proper phone etiquette include promptly picking up incoming calls, introducing oneself and the company, and ending the call. During business calls, professionals should make every effort to speak clearly and should steer clear of using slang or other forms of colloquial language.
The importance of actively listening to what the caller has to say and allowing them ample time to speak without interruptions also cannot be overstated when it comes to phone Effective Communication. Professionals have the ability to make a favorable impression on callers by listening carefully to their concerns and providing responses that demonstrate deep thought.
The Power of Networking
For both professional development and the expansion of a company, networking is an extremely useful tool. Establishing meaningful professional connections paves the way for new opportunities, and encourages collaboration as well as the exchange of knowledge.
A person's ability to communicate effectively with potential contacts from a variety of backgrounds is significantly facilitated by their command of one or more languages, making linguistic fluency an essential component of successful networking. Networking skills that are essential to have include the ability to start conversations, maintain engaging dialogue, and express interest in the work of others.
Professionals have the opportunity to demonstrate their linguistic prowess and make connections with others in their field through the participation in in-person and online networking events. In order to further strengthen the networking efforts and cultivate relationships, it is important to follow up with new contacts by sending them emails or calling them.
Writing Business Reports that Make an Impact
It is essential to communicate information, present data, and make decisions based on that information through the use of business reports. Writing business reports that are both clear and concise is an absolute requirement for producing effective business reports.
When professionals are structuring their content, it is helpful for them to understand the purpose of the report as well as the audience that will be reading it. Whether you're writing an analytical report or a status update on a project, it's critical to keep the information organized in a way that makes sense.
The readability of reports is improved by the utilization of visuals such as graphs, charts, and tables, which also assists in the Effective Communication of complex data. To further ensure that the report is credible and reliable, professionals should pay close attention to linguistic details such as accuracy, grammar, and proofreading.
Conclusion
To summarize, having a command of English in one's professional setting is a game-changer for professionals who want to be successful in today's competitive business world. Every aspect of Business English Effective Communication contributes to a professional's growth and increased productivity, whether it be the acquisition of professional vocabulary or the honing of skills in email writing, excelling in business meetings, delivering impactful presentations, employing effective negotiation techniques, demonstrating phone etiquette, writing business reports or harnessing the power of networking.
Being able to communicate effectively in multiple tongues paves the way for new business opportunities, strengthens existing partnerships, and builds credibility in the international business community. Professionals have the ability to advance their careers, cultivate meaningful relationships, and thrive in a world that is becoming increasingly interconnected and competitive if they devote time and effort to improving their English Effective Communication skills.
Enroll Now
Ready to level up your business communication skills? Enroll now at American English Training and Development Center, Inc. 🚀🇺🇸
Unlock the potential of your professional Effective Communication with our specialized and customized training programs designed to cater to the demands of today's business world. Our industry-leading instructors will guide you through real-world scenarios, ensuring you gain the confidence and competence to excel in any corporate setting. 💼✨
👍📝Join us today and experience the benefits of our practical approach, honing your speaking, writing, and presentation skills. Whether you're a seasoned executive or a budding entrepreneur, our tailored courses will empower you to communicate with impact and influence, fostering success in every aspect of your career. 💼📸🎥
Don't miss this opportunity to excel in the corporate world. Take the first step towards proficiency today! 🎯 Take the first step towards excellence by enrolling now at American English Training and Development Center, Inc. Your journey to professional success starts here!
Visit us at americanenglish.ph to discover how our practical approach to English training can propel you to success! 💼✨