Learning a new language is a journey that is not only exciting but also gratifying, as it exposes one to a plethora of new opportunities and connections. Having said that, it is critical to keep in mind that not everyone acquires knowledge in the same manner. Finding the method that works best for you is one of the most important factors in successful language acquisition, as each person has their own distinct way of learning.
This article will discuss various approaches to English learning languages, including immersion experiences, online courses, language schools, self-study, and language exchange programs.
We hope that by delving deeper into these options, we will be able to assist readers in determining the method that is best suited to their individual preferences, thereby making their English studies more enjoyable as well as more fruitful.
Immersive Experiences
Immersion in the language is widely regarded as one of the most productive methods for acquiring English. Learners of English can benefit from an immersive experience by going to a country where English is the native tongue. This gives them the opportunity to hear the language being used in real-life situations. Imagine yourself taking a leisurely stroll through the lively local attractions, completely submerging yourself in the culture, and having engaging conversations with the welcoming locals.
You will pick up essential travel vocabulary such as greetings, directions, and expressions for ordering food while you are away, such as when you are traveling abroad. Because of these experiences, you will be better able to master airport phrases, which will make travel-related situations easier for you to handle.
In addition, by staying in hotels and making reservations, you will gain the ability to effectively communicate your requirements and preferences to service providers. Participating in activities related to sightseeing enables one to comprehend historical and cultural contexts, which in turn expands one's language skills and level of understanding.
In addition, going around to different local shops and participating in shopping conversations gives you valuable experience in negotiating prices and becoming familiar with common business jargon. In order to get around in a foreign country, you will need to be familiar with the language associated with transportation, which you will naturally learn while making use of public transportation or asking for directions. You will not only be able to integrate into society more easily if you are familiar with the norms and protocols of other cultures.
But you will also be better able to express yourself appropriately in a variety of different social settings. You'll find that your language skills become more relevant to real-life situations when you have knowledge of useful travel tips and information about local attractions.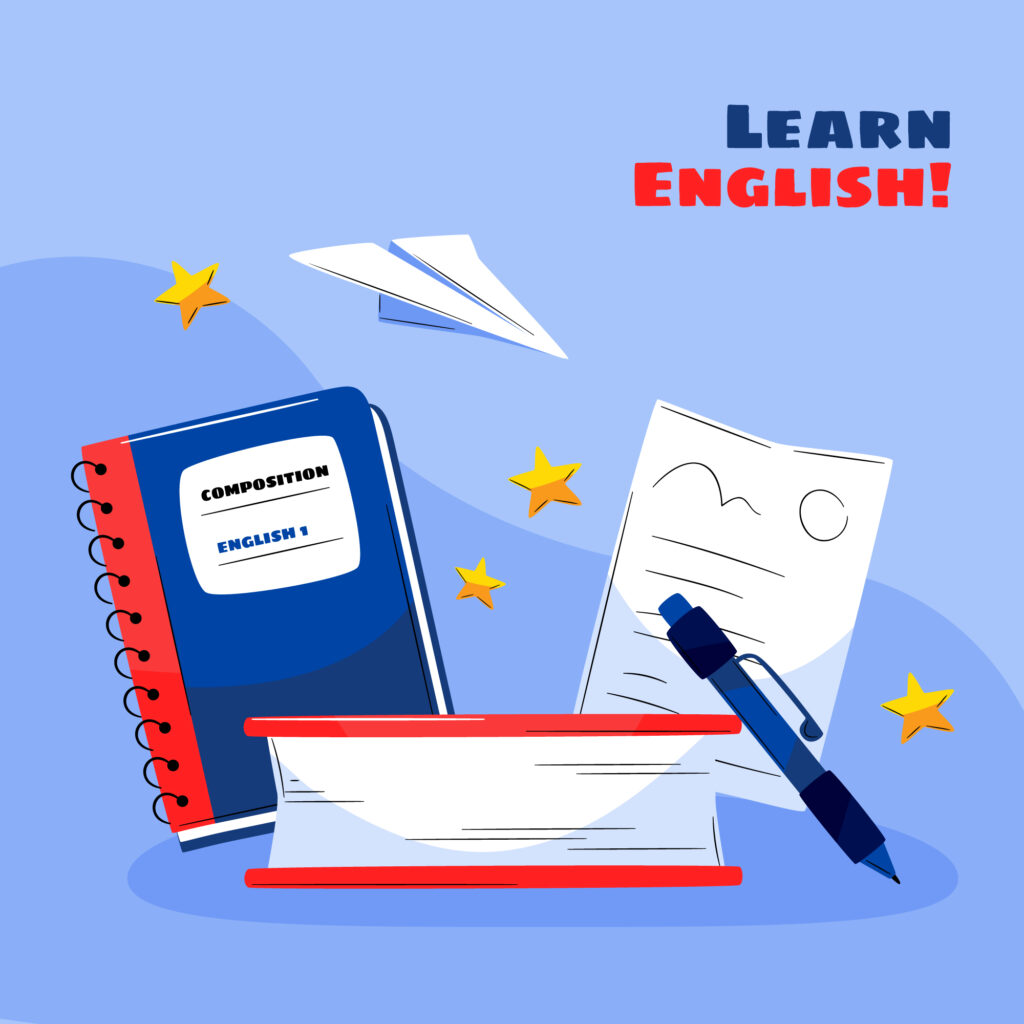 English Online Courses
Online English classes are a fantastic option in this day and age, particularly for people who value flexibility and convenience in their educational pursuits. These courses provide a curriculum that is both structured and interactive, as well as access to experienced instructors who can guide you through the process of learning the target language.
Because of the adaptability that comes with taking classes online, it is possible to fit your education into your existing schedule. This makes it an excellent option for students, working professionals, and anyone else who is short on time.
When searching for a suitable online course, you should keep an eye out for those that include travel terminology and applicable situations. Your ability to communicate in a foreign language can be significantly improved by studying travel-related phrases such as those used for making hotel reservations, organizing transportation, and handling other travel-related matters; this is especially true if you have upcoming travel plans.
If you have the ability to learn at your own pace, you will have the flexibility to review difficult concepts or move quickly through topics that are already familiar to you. This will make the English listening learning process more effective and personalized for you.
However, traditional lesson plans are not the only thing that can be found in online courses. There are many platforms that provide learners with cutting-edge virtual cultural experiences that immerse them in simulated versions of real-world scenarios. You'll be able to put your newly acquired language skills to use in a way that's as dynamic and interesting as possible thanks to these interactive simulations.
Imagine you can order food from an online menu, virtually check into a hotel room, or even participate in language exchange forums to connect with native English speakers from around the world. All of these things are now possible thanks to the internet. These simulated interactions provide priceless opportunities for practical application and help you increase your level of self-assurance in preparation for actual conversational situations.
English Language Schools
Attending a language school provides a more conventional and classroom-based method of acquiring a new language, in contrast to taking classes online, which offer greater flexibility. Language schools have long been renowned for the breadth and depth of their curricula, as well as the expertise of their teaching staff, which enables them to offer individualized attention to the development of each student.
Being physically present in a classroom setting allows for increased opportunities for direct interaction with both teachers and fellow students, which helps to foster an environment that is conducive to collaborative and immersive language learning.
When picking out a language school, it is essential to take into consideration the variety of opportunities it provides for practicing language skills that are relevant to traveling. Look for educational institutions that base their lessons on real-life situations, such as those that take place in restaurants, stores, and other everyday settings.
Participating in these situational exercises helps bridge the gap between classroom learning and practical application. As a result, you will be able to communicate with confidence in the kinds of everyday situations you will encounter while traveling.
The ability of language schools to organize cultural immersion programs as well as field trips to nearby attractions is a significant strength of these institutions. These programs offer you the chance to put your language skills to use in real-world situations and give you valuable hands-on experience.
Your comprehension of the language and the culture it stands for will grow as a result of the experiences described here, whether they consist of going to the local market, participating in cultural events, or engaging in conversation with native speakers while on excursions.
In addition, language schools frequently promote language exchange programs, which make it possible for students to communicate with native English speakers as well as other students studying the language. These partnerships may result in the formation of deep friendships and interesting opportunities to practice language outside of the classroom. Conversational skills can be improved by working on them with people who are fluent in the target language. This also makes it easier to understand slang terms and cultural intricacies, which are not always covered in textbooks.
Self-Study
The self-study method is appropriate for students who prefer to learn at their own pace. It enables you to concentrate on the aspects of learning a language that are most relevant to your own interests. Participate in travel-related language learning activities such as using apps, textbooks, and online resources that include practical vocabulary. While you are studying, you should think about starting language exchange programs with people whose first language is English so that you can practice your speaking and listening skills.
Self-study gives you the freedom to investigate at your own pace and depth any subject that you feel has a bearing on your travel goals or interests. For instance, if you have plans to travel to a specific English-speaking nation, you can use your independent study time to educate yourself on the history, practices, and rituals of that nation. This will equip you with the knowledge necessary to communicate more clearly and politely while you are there.
Conclusion
As you start out on your journey to improve your English language skills, keep in mind that the most important thing is to find an approach that is suited to the way that you learn best. There are many different ways to learn a language, and whether you want the structure of a language school, the flexibility of online courses, the independence of self-study, or an immersive experience in an English-speaking country, there is a method that will fit your preferences.
You can develop language skills that not only improve your ability to communicate but also enrich your travel experiences by including travel vocabulary, hotel reservations, airport phrases, sightseeing, restaurant conversations, shopping, transportation, cultural customs, travel tips, and local attractions in your language studies.
This will allow you to develop skills that not only improve your ability to communicate but also improve your travel experiences. Learning success to you!
Enrol Now!
Ready to level up your business communication skills? Enroll now at American English Training and Development Center, Inc. 🚀🇺🇸
Unlock the potential of your professional communication with our specialized and customized training programs designed to cater to the demands of today's business world. Our industry-leading instructors will guide you through real-world scenarios, ensuring you gain the confidence and competence to excel in any corporate setting. 💼✨
👍📝Join us today and experience the benefits of our practical approach, honing your speaking, writing, and presentation skills. Whether you're a seasoned executive or a budding entrepreneur, our tailored courses will empower you to communicate with impact and influence, fostering success in every aspect of your career. 💼📸🎥
Don't miss this opportunity to excel in the corporate world. Take the first step towards proficiency today! 🎯 Take the first step towards excellence by enrolling now at American English Training and Development Center, Inc. Your journey to professional success starts here!
Visit us at www.americanenglish.ph to discover how our practical approach to English training can propel you to success! 💼✨